Meet Our Staff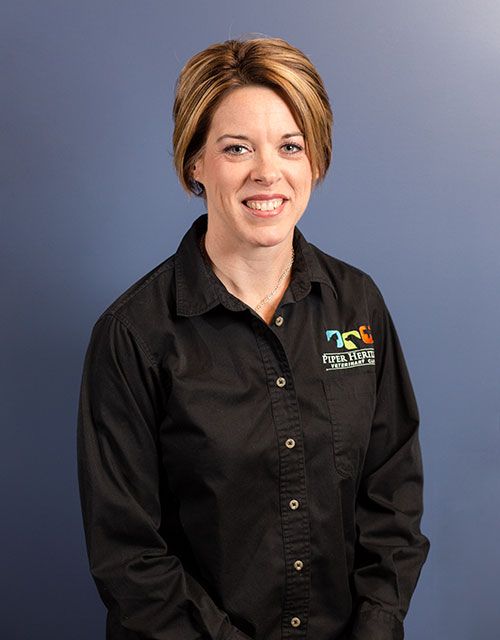 Dr. Rebecca Hodges, Hospital Administrator
Dr. Rebecca graduated from Kansas State University's College of Veterinary Medicine in 2005. She suspended her practice career in 2011 to stay at home with the Hodges' three children. Dr. Rebecca is currently the Hospital Administrator at Piper Heritage. When not in the hospital Dr. Rebecca enjoys reading, cooking, and gardening.
Client Service Representatives
Our Client Service Representatives are the first faces you see when you walk in the door at Piper Heritage. They assist our clients in just about every aspect of the clinic including scheduling appointments, filling medications, and informing our clients about preventative health care.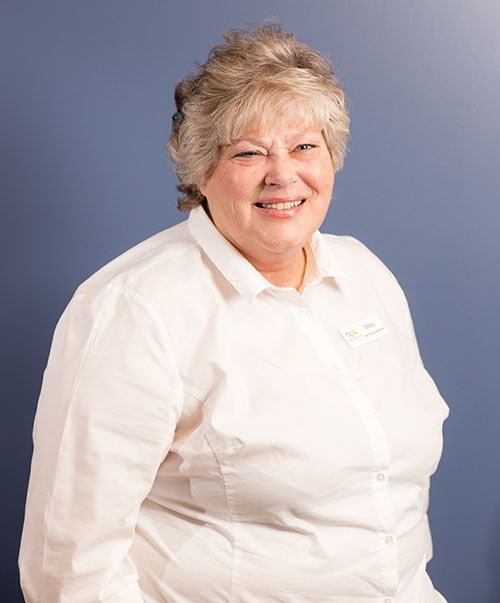 Mary Newport
Mary is one of our Client Service Representatives. Mary worked in the movie business for 21 years and made the jump to the veterinary field over 7 years ago. Mary has a beagle named Watson and cats named Double Shot, Frappicino, Macchiato, Nacho, and Vente'.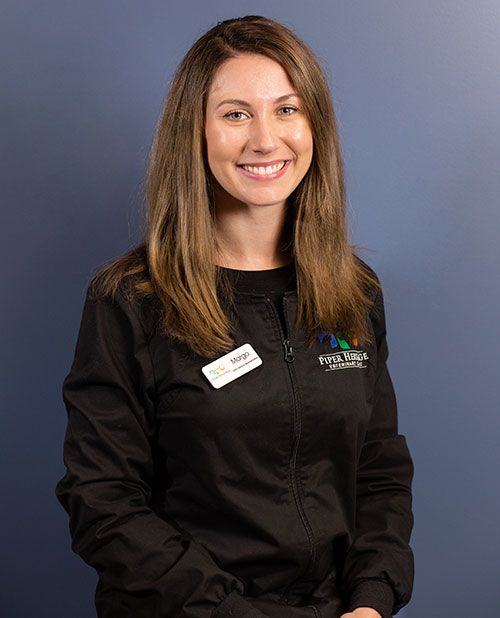 Margo Shoopman
Margo joined the Piper Heritage Team in February of 2017. She used to work in the graphic design field but decided to pursue her life-long love of animals. Margo is a Client Service Representative but she is currently attending school to become a registered veterinary technician. Margo has a 6-year-old rescue Shepherd mix named Gretel. She loves playing tennis, baking, trying new restaurants, traveling, and spending time with her family.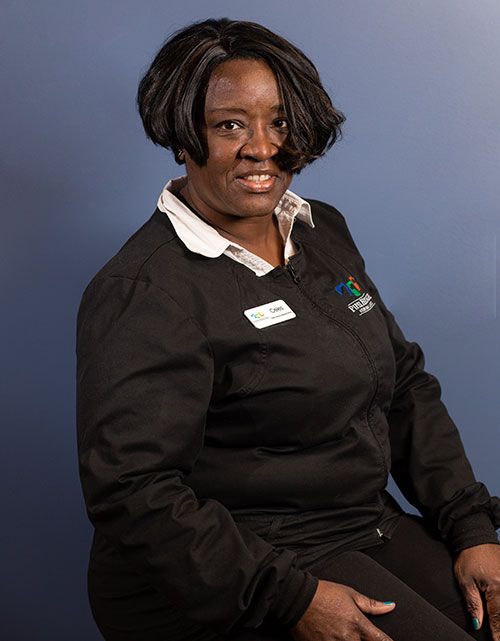 Celes Fakeye
Celes has been a part of the Piper team since June of 2017. Celes lives in Piper, Kansas and enjoys spending time with her 5 grandchildren. She enjoys spending time with her dog Kiwi and her granddog Scrappy. After a crazy day at work Celes enjoys peace and quiet...especially at the nail salon.
Registered Technicians
We have three registered technicians at Piper Heritage. In order to become a registered technician two years of formal educational training are required as well as a written exam. Technicians, just like veterinarians, have to complete continuing education every year in order to maintain their license. Our technicians assist the doctors with diagnostics, surgery, dental procedures and anesthesia. They also perform various in-house laboratory testing and provide post-operative nursing care to our patients.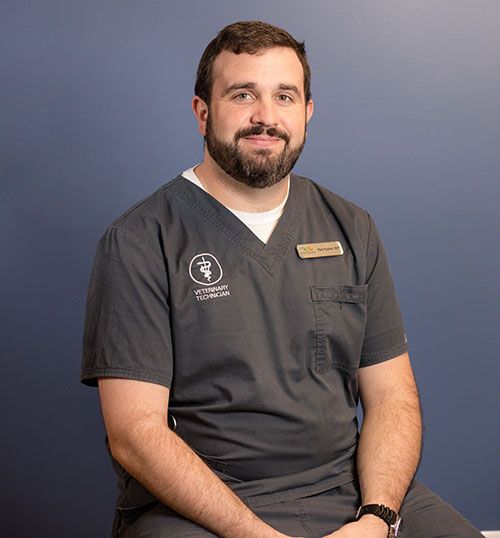 Matt Hubbel
Matt is a Registered Veterinary Technician who joined Piper Heritage full time in the summer of 2015. He has an Associates of Applied Science in Veterinary Technology from Colby Community College. Prior to earning his RVT credentials, Matt volunteered with various rescue organizations in Kansas City. When Matt is not at work he enjoys playing the trombone in several bands and perfecting his meat smoking technique. He lives in Kansas City, Kansas with his pit bull, Murphy.
Heather Hlad
Heather is a Registered Veterinary Technician who joined Piper Heritage in February of 2016. She has an associates of Applied Science in Veterinary Technology from Brown Mackie College. Heather lives in Bonner with her husband Kevin and her dog Kodak. When not caring for pets here at the clinic she enjoys playing sand volleyball, traveling, and spending time with her family.
Kaitlin Vining
Kaitlin is a Registered Veterinary Technician who joined Piper Heritage Veterinary Clinic in May 2018. She graduated from Brown Mackie College in September 2015 and traveled to Wichita, Kansas for three years before returning to her hometown of KCK. Outside of work, Kaitlin volunteers with her church and likes to spend time with her black Labrador Retriever, Hudson.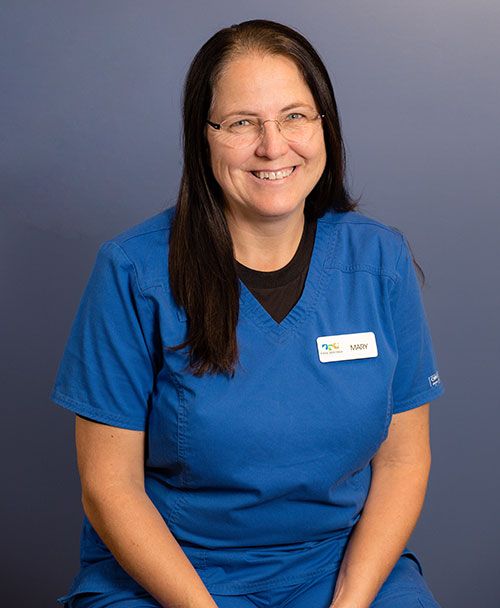 Mary Scharn
Mary spends most of her time in the treatment and surgery rooms at Piper Heritage. She takes great care of your pets while they are hospitalized and undergoing medical procedures or surgery. Mary assists the doctors in surgery and in the exam rooms. She enjoys spending time outdoors and stays busy with her three horses, mule, and dogs, Sugar and Barley.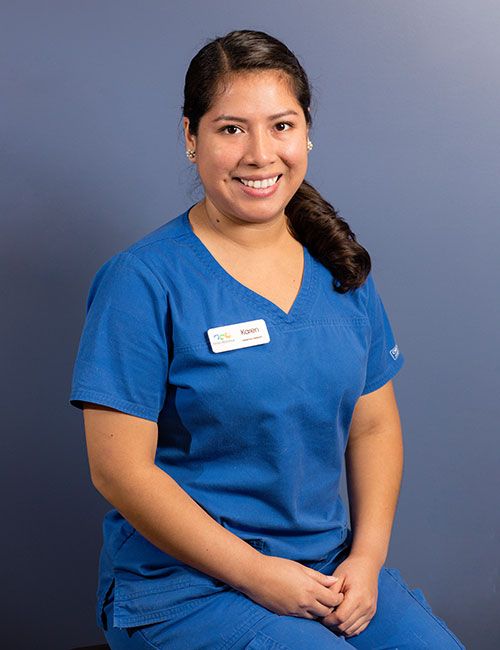 Karen Lleellish-Gonzalez
Karen joined Piper Heritage in November of 2016 as a Veterinary Assistant. She graduated from Kansas State with a bachelor's degree in animal science. She is working towards attending veterinary school at Kansas State University. She enjoys traveling and baking. She has two dogs named Miles and Savannah and a husband that keep her busy in her spare time.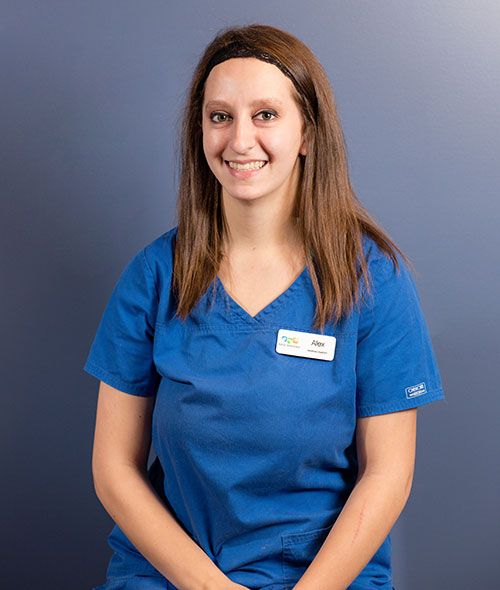 Alex Argoudelis
Alex started working with us in May of 2017. Alex grew up in Illinois and attended Kirkwood Community College in Iowa where she became a certified veterinary assistant. She has a kitty named Halo and a chocolate lab named Lexi. In her free time she enjoys Brazilian Jujitsu.